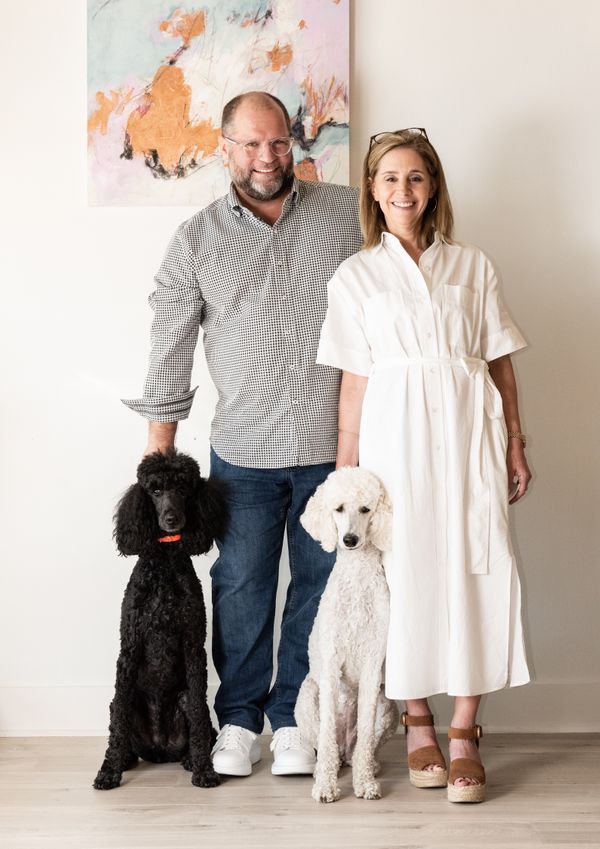 "There are two things that make a room timeless: a sense of history and a piece of the future." - Charlotte Moss
Our journey to owning St. James Place began with our move from Miami, Florida to Jim's hometown of San Antonio in 2002. Nicole, born and raised in Chicago, was given a French chandelier by her Parisian-born mother rewired from European to U.S. and hence we became regular customers of Compton's Lamps & Shades which was established in 1957 as Electra Lamp Shop. Over a decade and a half, we re-shaded every lamp in our home and discovered how a well-made lamp shade and a stylish finial can transform a lamp and a room. Our experience working with the gracious and knowledgeable sales associates made us decorative lighting and shade connoisseurs.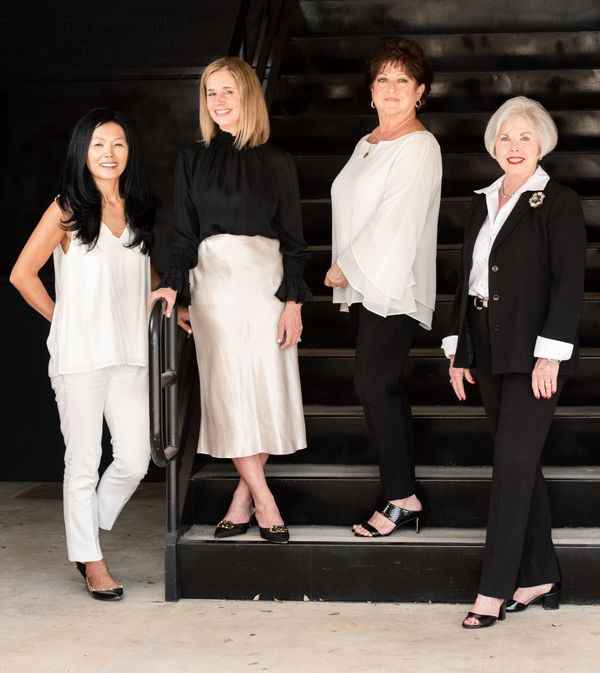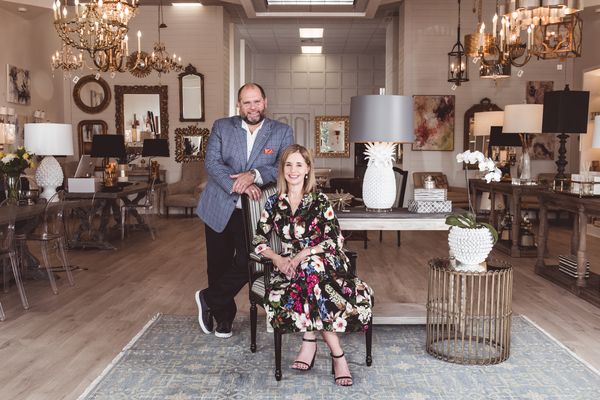 Although we are both attorneys who have practiced law for 25 years, we are passionate about design and have remodeled every home we owned. Upon learning that Compton's was on the market, we took the leap and purchased it in April of 2018 with the vision to transform the business into a stylish showroom featuring timeless, high quality unique lighting and décor. We believe that decorative lighting is functional art and that lamps, chandeliers and sconces are essential components of a beautiful, well designed space. In addition to the extensive shade and finial offerings, we have expanded our collections to include small furnishings, mirrors, original art, and a wide array of fresh, classic decorative accessories as well as candles and diffusers.
In addition to sourcing unique lighting and décor and providing expertise on lampshade selection, refurbishing, redesigning and repairing decorative lighting we are dedicated to creating a community gathering place by showcasing original art by local artists and hosting art openings and other events relating to design.
"Be faithful to your own taste, because nothing you really like is ever out of style."
Our design associates consult with our customers to understand their space and lighting needs and offer expertise in choosing the right decorative lighting, shades and other décor to create beautiful and functional rooms. and upcycling various objects into lamps or chandeliers. We continue to provide expert electrical repair of decorative lighting including conversion of European wiring.